VDL-VoIP Call Recorder System designed for VoIP recording
The Slim VoIP call recorder consists of a slim rackmount PC configured specifically for VoIP recording. This telephone voice recorder can record VoIP streams with CISCO Skinny or SIP signaling, SIP trunks or standard RTP in VOX mode. Price is based on the type of codecs to be recorded and the maximum number of VoIP channels that it can record. Our prices are some of the best in the industry and our reliability is unmatched.
With VSLogger Unlimited you can record up to 256 VoIP channels. Using your preferred web browser you can access all of your calls, search and playback, conduct quality control tests, and run reports for an insight into your daily business activities. 
We can capture VoIP audio through a SPAN/MIRROR port on your switch. If you are running Cisco's CallManager platform, we can take advantage of the Built-In-Bridge feature. This eliminates the need for a SPAN/MIRROR port. 
Monitor Live Telephone Calls
Run Call Reports and Improve Business Operations
Reduce Your Liability and Ensure Regulatory Compliance
Auto Archive Recordings for Virtually Unlimited Storage
Easy Retrieval of Telephone Recordings and Data
Unlimited Tests for Training and Quality Control
Browser Based UI Allowing for Easy Access to Your Recordings
Contact Us For More Details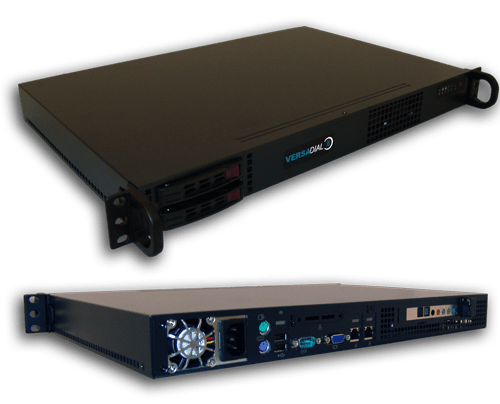 VoIP Call Recording System Features
Configure your network mirror port, plug in the necessary cables, set up the software and you are ready to go. VoIP call recording systems can be expanded to record up to 256 channels by simply adding software licenses
Customer Service
Customer service has been our priority since day one. We design our solutions with you in mind and take great pride in providing and supporting our customers. Our account managers strive to find the right solution for you that fits within your budget and meets or exceeds your needs.
Licensing Per Channel
Our licensing policy is simple. Licenses are based on per channel recorded rather than per seat. This allows greater flexibility in your recording needs and a more cost effective structure. We also provide unlimited access to your recordings. Allowing you to assign your entire company or a few handful of managers to access the recordings. There is no limit or change in price.